Overview
Specifications
Accessories
Articles
Overview
High Performance Moving Magnet Cartridge
A beautifully crafted cartridge with unprecedented detail
Clearaudio's V2 MM technology uses ebony as a resonance resistant body. Other ingredients of the recipe for success are the most effective reduction of moving mass, an optimized polishing technique for the stylus and highly effective cartridge damping.
Specifications
Total mass
8.4g (± 0.4g)
Frequency response
20Hz - 20kHz
Output voltage (1kHz, 5cm/s)
~ 3.6mV
Channel separation (1kHz)
26dB
Channel balance (1kHz)
0.4dB
Tracking ability
80μm
Recommended tracking force
2.2g ± 0.3g
Coil impedance (1kHz)
0.66kΩ
Coil inductance
400mH
Load resistance
47kΩ
Load capacitance
100pF
Cantilever / stylus shape
Aluminium / elliptical
Compliance
15μ/mN
Cartridge body
Ebony wood
Manufacturer's warranty
2 years
Accessories
Here are some accessories available for the Clearaudio Virtuoso V2 Moving Magnet Cartridge
Clearaudio Performance DC Turntable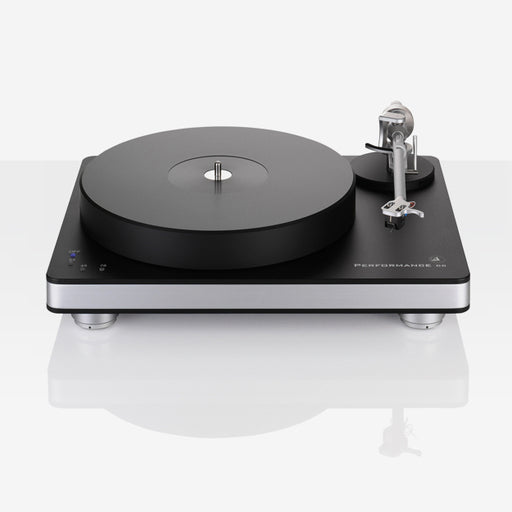 Regular price

from £2,300
Clearaudio Clarify Radial Tonearm for Clearaudio Turntables
Articles
Explore articles / guides on entertainment systems.